Our restaurant will seduce you with its creative dishes based on traditional cuisine and its typical Mediterranean colours. Our à la carte menu offers mountain gourmet specialties and traditional Italian cuisine.
The Chamois d'Or restaurant has two rooms and is ideal for any sort of event. The "Stube", in Tirolean style, is the perfect environment for a more intimate dinner; the large dining-room, on the other hand, is designed to host large parties and sumptuous banquets and here you will have the pleasure of tasting the Chef's roast cooked on the spit in the grand central fireplace. The large outdoor wooden patio, surrounded by flowers, has an open air kitchen where our staff will prepare your barbecue before your eyes.
Our wine list has a wide selection of Italian and French wines.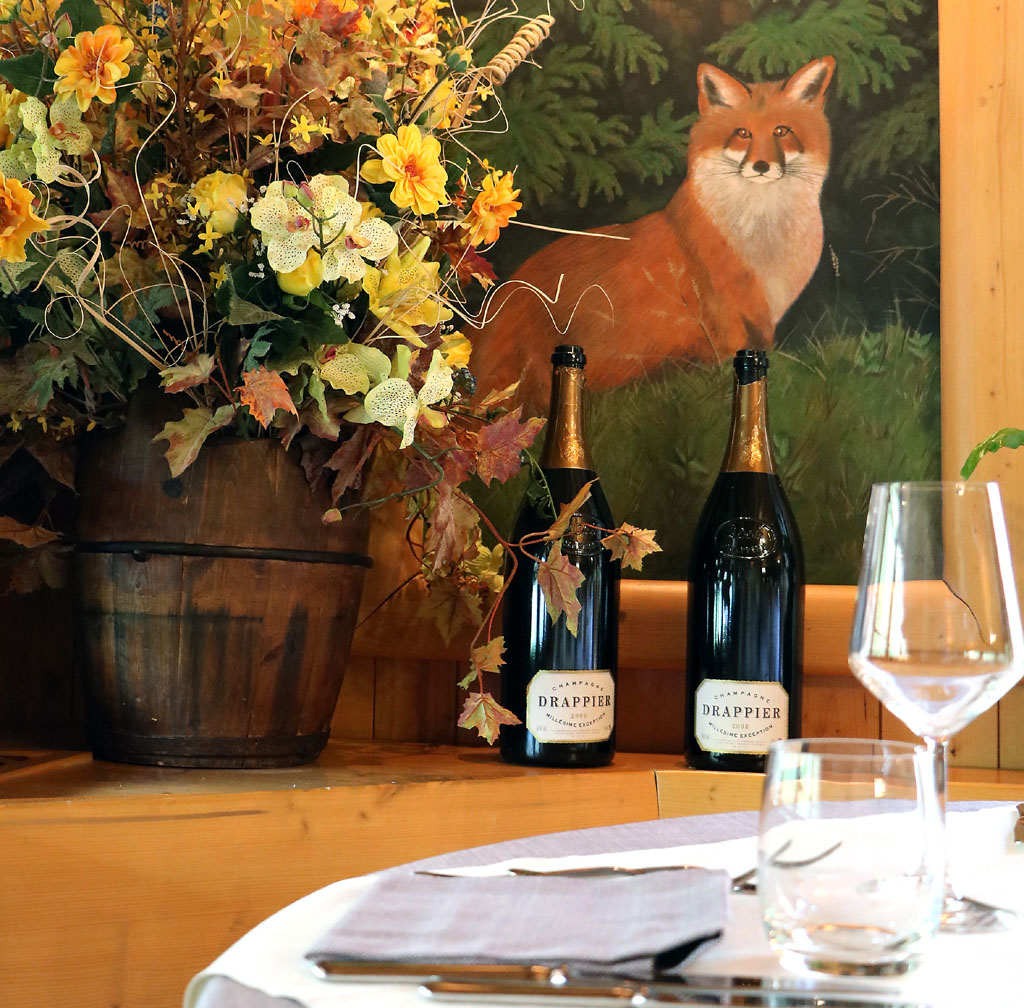 The hotel coffee-shop is open all day with its usual refreshments and a wide selection of wines and spirits. It is the ideal place for a snack that you may want to have on the beautiful terrace where you will be spoiled by our staff.